The Top Money meets Coffee –   Watch a few minutes of this conversation:
Profit with a Healthier Habit
The Morning Cup Of Coffee, could it be the answer for you and your family. The same fundraising systems used with a purpose to raise funds for non-profit can help generate revenue now and ongoing monthly for you and your family. As we continue to help non-profit organizations, Churches, teams, groups, and/or educational causes.
Raise Money Quickly, then keep getting paid week after week, month after month
Coffee drinkers don't like to run out,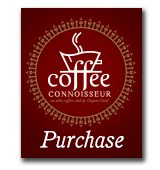 It's easy, It's simple, It's Coffee
and reorders month after month build solid income.
John@TheTopMoney.com
Why is OG getting into the BrewKup™ market?
Already established as the industry leader in single-cup coffee in Network Marketing, Organo Gold turned its attention to creating the perfect cup of coffee brewed with the simplicity and convenience that have made OG famous.
Home brewing machines currently account for over 25% of the ground coffee market. In the U.S. alone, over 16 million households are expected to have a single cup-brewing machine by the end of 2013, with that number projected to jump to over 35 million in the coming years!
It's safe to say that across the globe, the BrewKup™ is well on its way to becoming the most popular method to enjoy gourmet coffee.
The total number of single brewed cups is expected to surpass 20 billion by end of 2014 (since inception in 1998).
"I believe in the product and I believe in Organo Gold. As the Global Brand Ambassador I am very excited to partner with OG for the launch of the BrewKup™ and will give it my all to help make it a tremendous success."  … Greg Norman

Why Coffee Is Your Answer .. It's February 2014 and as you can see what has happen, a new movie is being filmed around the world. Great news if you get ahead of wave two. Thirdy-Four countries today and so many countries in Africa, South America, Asia, Europe and you can connect right from where you live.

For Questons About Grant Access
John@TheTopMoney.com
John Myers 770-896-2300
More Video Links  under Top Money Free Resources    ———— >
THE MILLION DOLLAR DATE – The Movie

John Sachtouras made his dreams come true in Organo Gold.
Actor Tom Sizemore plays Mr John Sachrouras in
"THE MILLION DOLLAR DATE"
The Million Dollar Date Movie, based on an inspiring true story of John Sachtouras, one of the most successful networker of all time.
Inspired by a true story about a man named John Sachtouras play by actor Tom Sizemore
spends much of his life achieving the highest level of education, and fighting to better himself,
He is convinced that his hard work and dedication will pay off  expecting to get the life that he had been dreaming of for many years ,
He finds himself instead  facing failure… 
Sachtouras crosses the ocean from Greece to the Unites States to embark on the adventure of a lifetime; as do all immigrants looking for success.
Out of desperation he sets up a goal and decides to write a million dollar check.
He promises himself that he will obtain the money by the date he's written on the check.
But after eighteen years the only thing he's earned is insurmountable debt.
In a last-shot attempt, he risks everything to save his family and dignity. 
Sachtouras starts to take his role of being a dreamer very seriously. He comes to the realization that in order to reach his goals, he has to change his entire perspective on life.
He is followed by people who tease and taunt him. People who watch him fail.
He is weighed down by the the loneliness that comes with feeling isolated from the people he loves – including his own family.
But the hardest thing to accept – and in the end the most dangerous and painful truth each human has to eventually face – is the demon of self-doubt….
And sometimes he comes to term with his demons too late… 
Finally after twenty long years he makes his first million dollars— exactly on the date that he had written on the check.
How did he do it?
Let's find out together through this inspiring true story!
Organo Gold can work for you and your family.
Contact Me Now To Set Your Million Dollar Date
John@TheTopMoney.com
John Myers 770-896-2300